Want to experience the efficiency, long range and low latency of the ELRS protocol without purchasing a new radio? RadioMaster has you covered!
Featuring up to 1W output, F-1000Hz refresh rates and a high-efficiency cooling system, the Ranger Micro 2.4GHz ELRS Module represents the cutting edge in ELRS technology. Attach the module to a compatible radio (RadioMaster Zorro and more) to enjoy all that ELRS has to offer.
The included T-shape antenna is designed for maximum signal coverage. An optional MOXON antenna is available for directional applications.
*Note: The Ranger Nano 2.4GHz ELRS Module fits Nano module bays, for JR style/Micro connectors, 
High-efficiency cooling system

Wifi and Bluetooth support

Packet rates up to F-1000Hz

T-antenna included

With the Nano connector, support Zorro radio

Specification

Regulatory Domain: ISM2400

MCU: ESP32(main), ESP8285(aux,as ESP backpack)

Frequency Range: 2400 MHz - 2480 MHz

Maximum packet rate: 500Hz/F-1000Hz (F-1000Hz mode requires EgdeTX 2.7.1 or later)

Minimum receiver refresh rate: 25Hz

RF Output Power: 30dBm for FCC, 20dBm for CE (Adjustable by LUA) 

XT30 Power supply voltage: DC 6V - 16.8V

Weight: 48g (with antenna) / 39g (without antenna)

Dimension: 136*42*26mm (with T antenna) / 74*42*26mm (without antenna)
Package Includes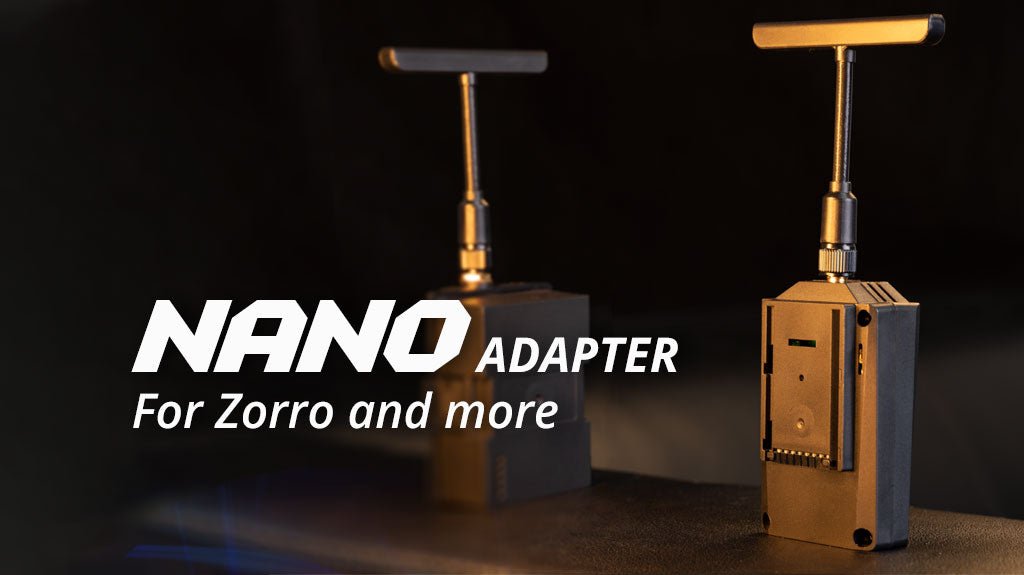 Size
Payment & Security
Your payment information is processed securely. We do not store credit card details nor have access to your credit card information.